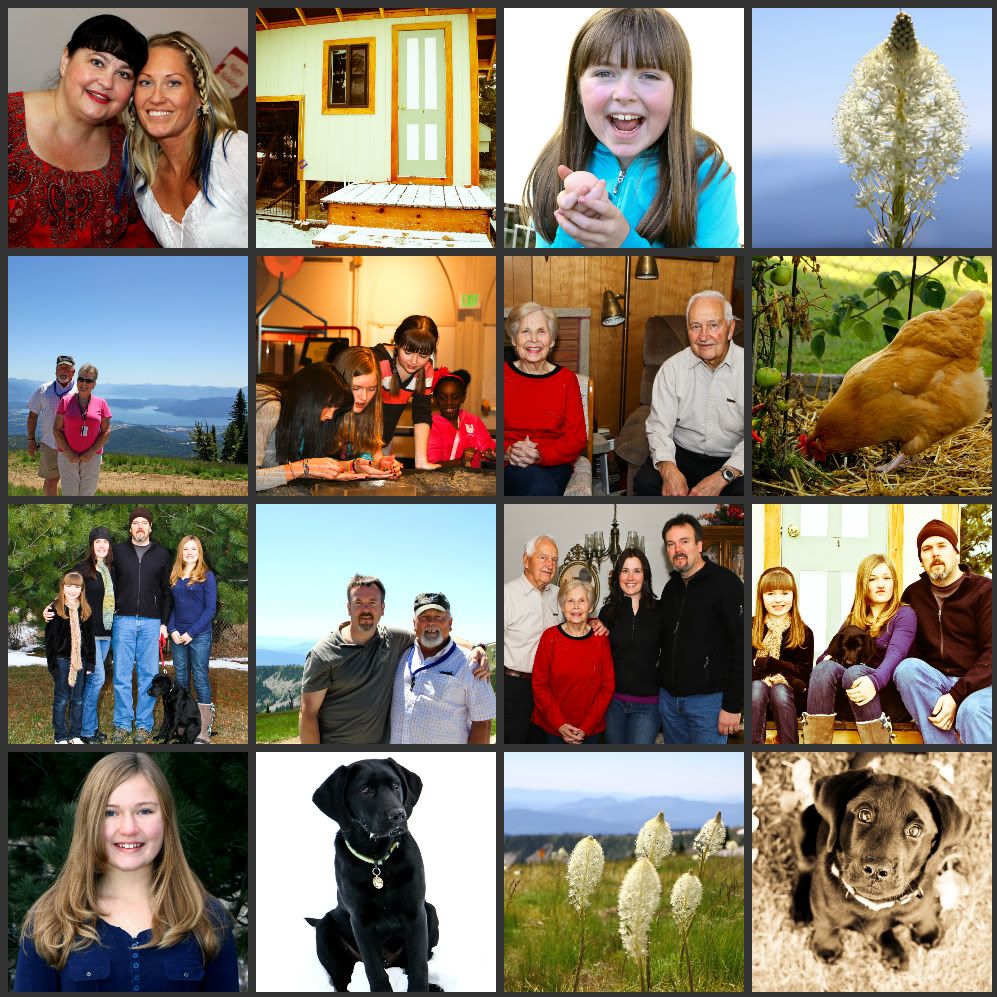 I am so thankful for all God has bless us with! I am even thankful for our chickens. They provide us eggs everyday! Mostly thankful for the family time shared when we built that coop. I am thankful for our crazy new labrador Bison! He keeps me moving and is showing to be a very loving dog. I am so thankful for my children. They also keep me moving, but the love I have for them is beyond any other feeling...it is a love only our Lord blesses us with. I am thankful for my husband, he is my best friend, he is my soul mate and I am in love with him fully! Without him my world would be turned upside down.
I am so thankful for all my family. Those that live far away. Without them, I wouldn't be who I am today! Thank you.
Thank you for my dear friends that live here. I am blessed by you (you know who you are).
I am thankful for a great 2011. There will always be ups and downs; even sideways moments, but I am still gratefull and blessed. I pray God will come into our lives even more this new year. May we be open to His word. Maybe we be willing to walk in His path. May we be humbled by His doing. Our time belongs to Him and I pray we will give fullheartedly.
xoxoxoxox
HAPPY NEW YEAR!